Company introduction
---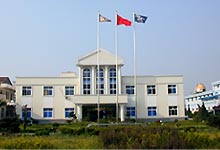 China Qiaqia Straw Hats & Bags Manufacturer is a professional manufacturer and exporter of straw, crocheted, clothing, acrylic, paper, winter, man, lady hats and bags. Located in economic development zone Cixi city China,south is Hu-Hang-Yong high way,east is near sea communication is very easy.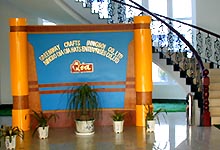 Our company is professional following items.
--All kinds of woven natural straw hats,bags.
--All kinds of crocheted hats,bags in paper, rayon etc.
--All kinds of knitting hats in acrylic,wool etc.
--All kinds of fabric caps.
Our factory has over 20 years history.our products become precious accessories for the people in all world.
We have our own designers we always bulid new styles.
Welcome to our web site.we will be very glad to service for you.

---



NingBo JinTian Garments Co.,Ltd.
women's cotton blouse , lady's blouse , cotton Shirt , Women's Linen Blouse , Linen Shirt , Man's Shirt , Man's cotton blouse , linen shirt , 100% linen man's shirt , Functional Shirt , women's vest , dress , T-shirt , T-shirt , ladies' garment , Overcoat , Pants , fleece hat , outdoor functional shirt , Dry Sock , quick dry trousers , men's jacket , water proof jacket , bamboo t-shirt , women's t-shirt ,
Homeytex Company Limited
Vertical Blind Plain , vertical blind fabric , sunscreen fabric , Vertical Blind Components , blind accessory , Roller Blind Fabric , curtain fabric , sunscreen fabric , Roller Blind System , Blind Head Tube , roman shade fabric , roman curtain , Shade Fabric , roman shade component , window blind , Venetian Blind , Wooden Venetian Blind , upholstery blind fabric , blind trimming , Beaded Fringe ,


Copyright 2001-2002 All rights reserved.Designed & Supported By Haibo Network IncFriend Link